Satit Grand View Hotel
Satit Grand View hotel is a proud member of Satit Group where located in the heart of Dannok (Danok). The 9-story hotel offers travelers' affordable luxury with 198 designed modern room and suites.
When you talk about the growth of an area, then Dannok would surely spring to your mind. It used to be just a few shops located at the side of the road, just after the border crossing. Now it has grown exponentially, and the shops now serve many people coming through the border on a daily basis. The products vary widely from clothing to fruit and vegetables, and are purchased mainly by Malaysians. The reason why business is booming now in the area is due to the lower prices compared to those in Malaysia. If you visit the Malaysian and Thai checkpoint for immigration, then you will find the Duty Free Shopping Complex situated on Malaysian land.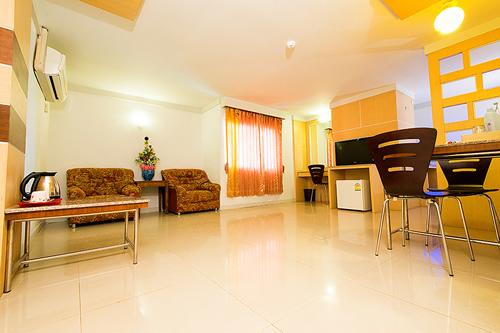 The Hotel is very conveniently located, and is used by those passing across the border looking for somewhere to stay. Staying in this hotel will give you easy access to all of the activities going on in Songkhla, and make your stay much more pleasurable. The hotel offers a concierge service, free Wi-Fi in all public areas and the hotel rooms, as well as safety deposit boxes, and meeting areas. Each room is designed to a high standard that offers affordable levels of comfort. For those people who are active, the hotel offers you a number of ways to unwind during the day. These include massage & spa facilities, and karaoke. If you are looking for something more relaxing, then you can treat yourself to the Satit massage & spa services.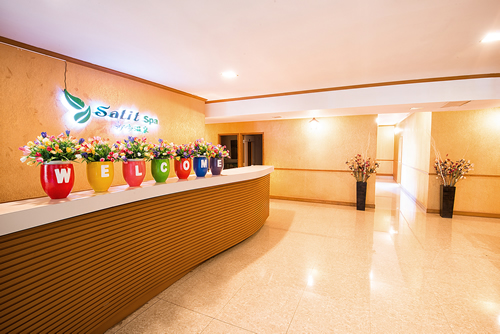 All accommodation offers you what you expect to ensure you enjoy your stay. There is complimentary bottled water, a refrigerator, seating areas, and air conditioning in every room. The hotel also has its own garden, and for those who enjoy hot tubs, one is available. The Hotel offers you everything you would expect in a modern hotel and more.